Welcome to the Blogger Tutorials series and this is the 2nd post. Today we will look at setting up a blogger blog.
Haven't read the introduction read below.

As we have talked if you want to create a blog on the blogger.com you need to have a Google Account so if you have one go ahead and follow the post and if not click here and make one.
Setting Up A Blogger Blog
First visit the www.blogger.com or simply click here and the screen will appear given in the picture(Fig.1.1)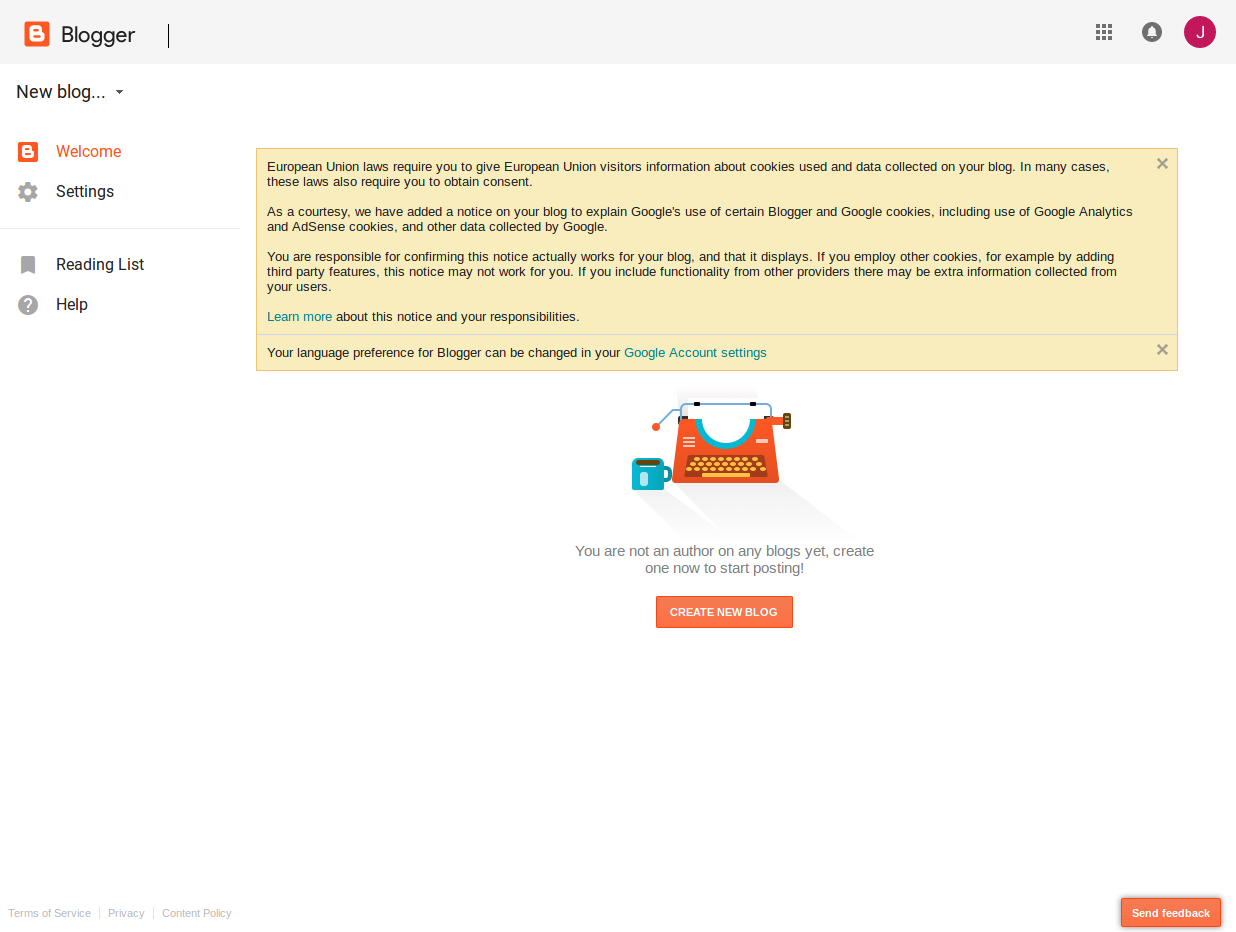 After you see the following screen click on create a new blog and the following window will get appear.(Fig.1.2).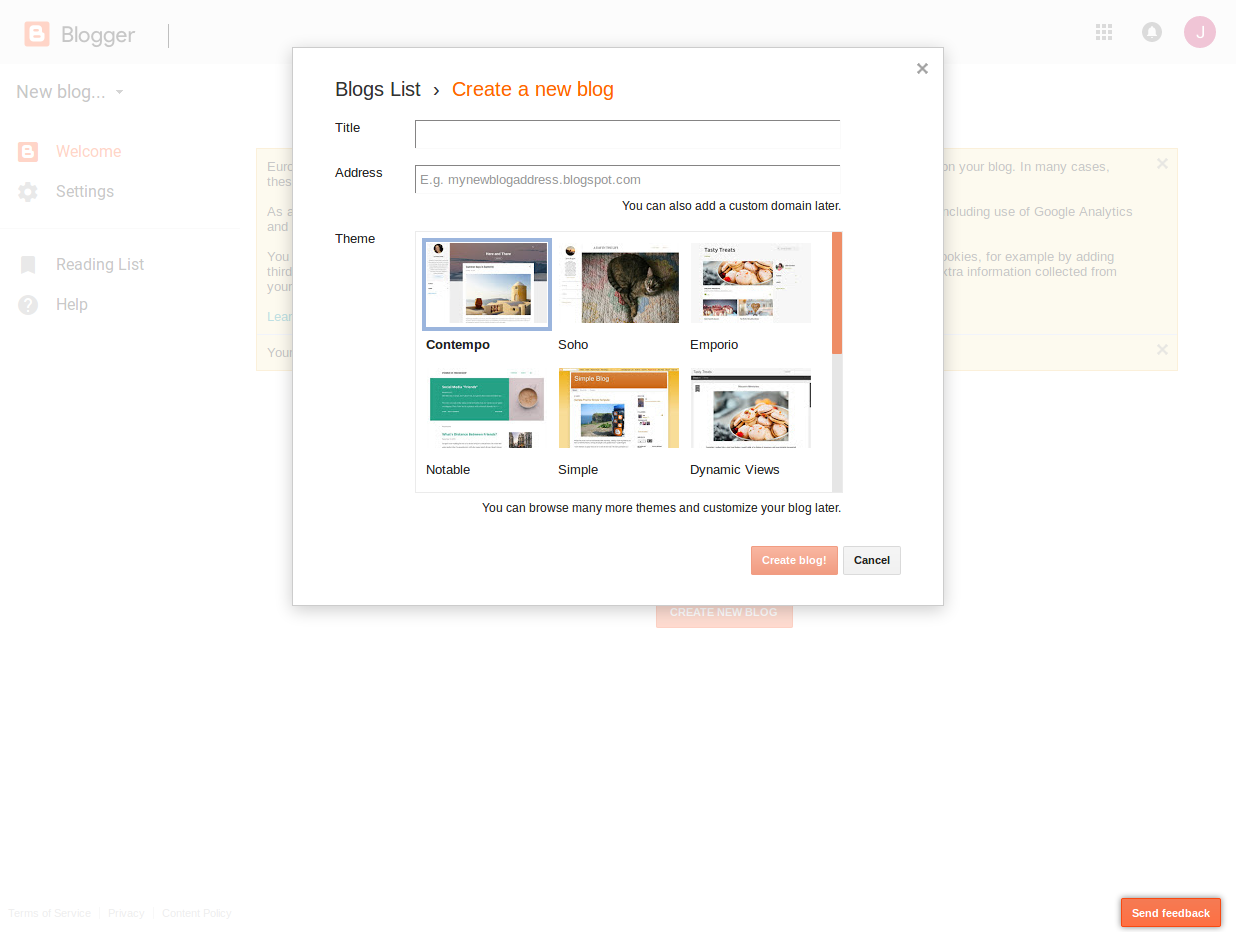 Type in the name of your blog and give it a address and make sure you will get a sub-domain for eg- example.blogspot.com if you want to get a domain like example.com you had to buy it.
After creating the blog on blogger the dashboard will look like this(Fig.1.3)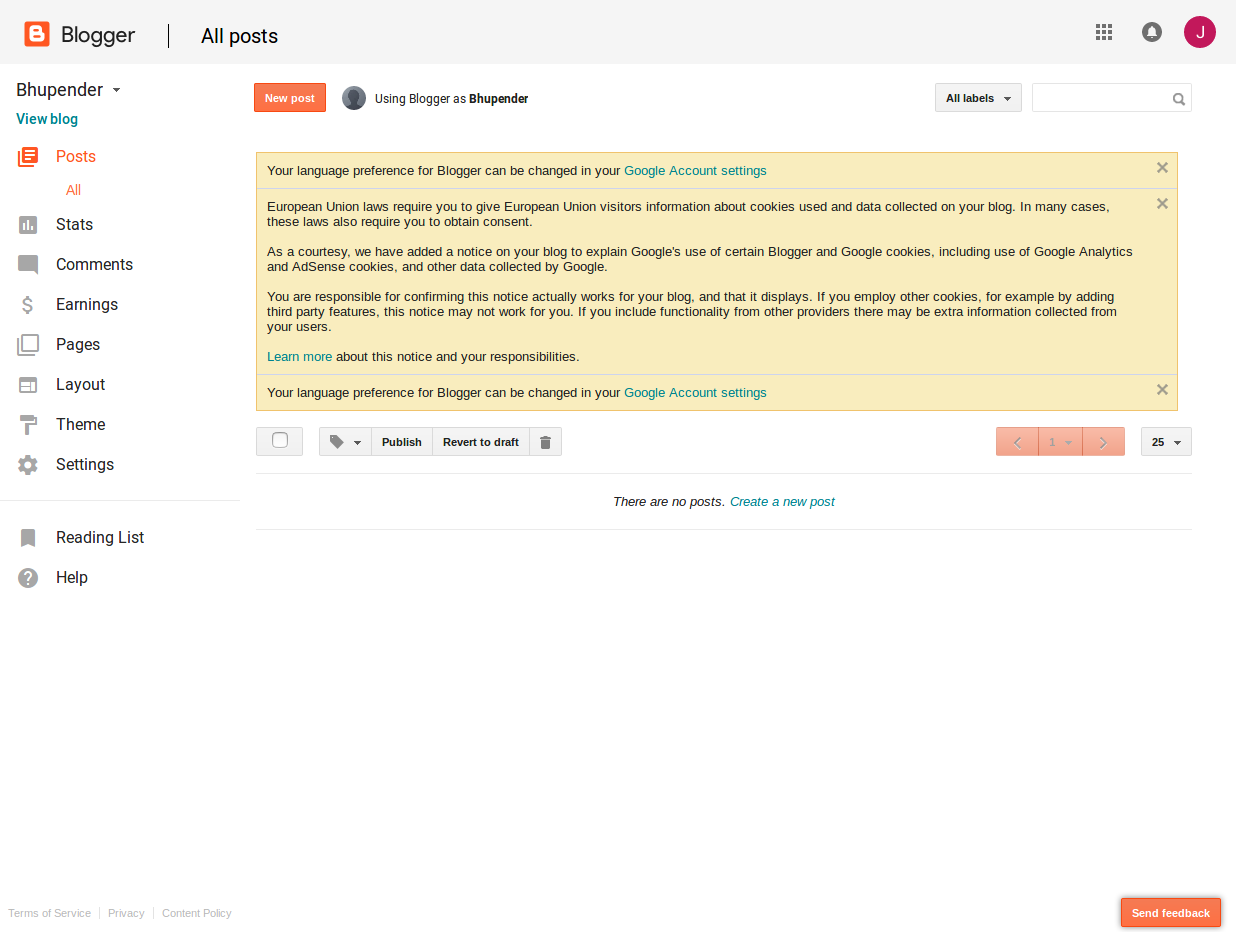 Writing your first post is very simple just click on new post and the following screen appears(Fig.1.4) then write whatever your blog is about.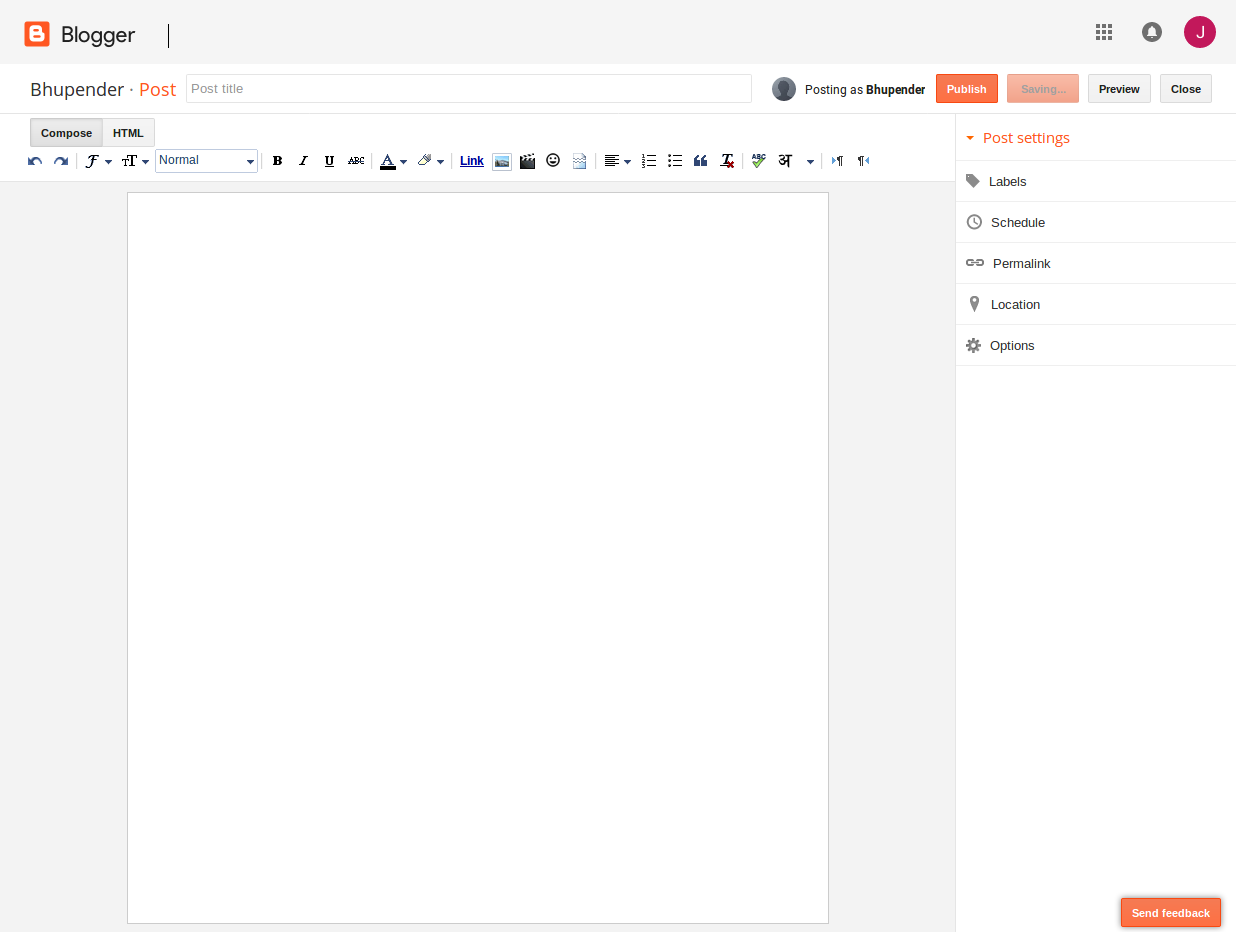 Congratulations!! you had written your first post.
Few Important Things In Blogger
Status Button
This button gives the window where you can check your blogs status or traffic report that how much visitors are coming to your blog and from which  country are they.(Fig.1.5)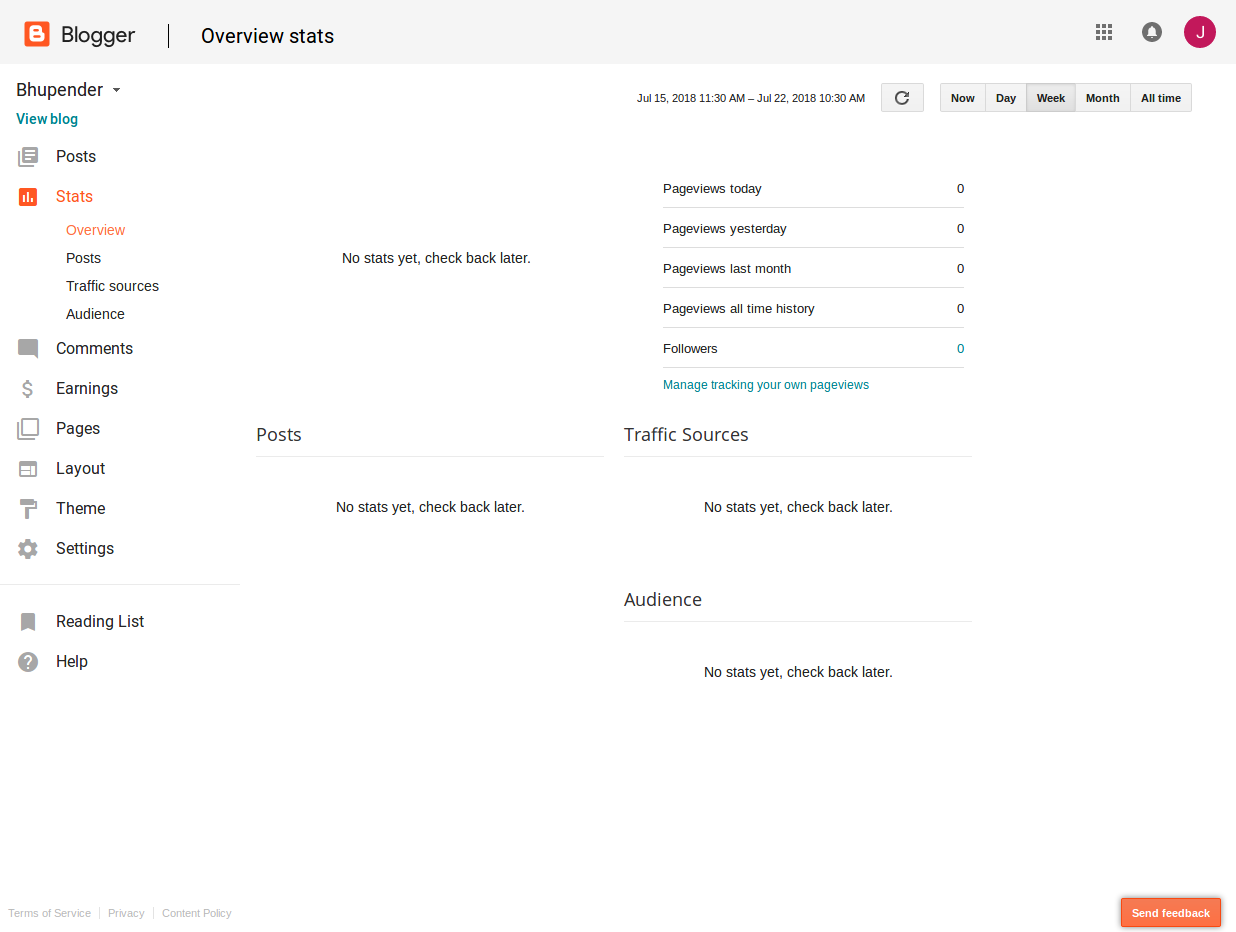 Layout Button
By clicking on this button you can customize your blog's layout simply for example widgets/gadgets. You can also add a custom HTML/JavaScript gadget to add your own HTML code or add ads.(Fig.1.6)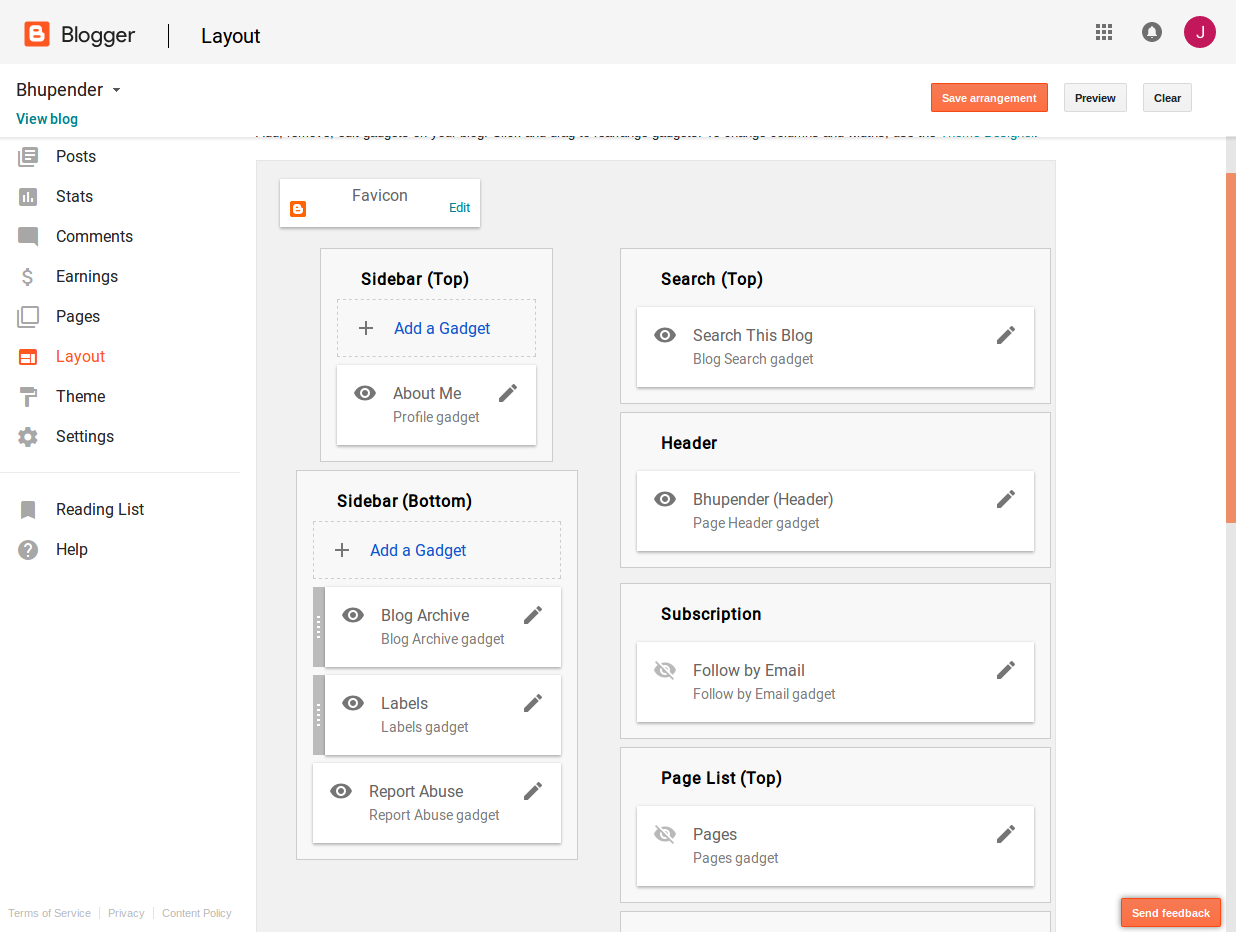 Theme Button
With this button you can change the theme/template of your blog. By default blogger gives you various themes but I recommend going with premium themes distributed online by clicking here.
Want to change the defaults themes given by  blogger then
Let's Change The Theme And Use Custom Theme In Blogger
Changing default themes to custom themes is very simple even a child can do it then why can't you.
First download premium theme distributed online by clicking here. There are paid and free themes available.
Click on themes button click on Backup/Restore the following screen appears(Fig.1.7)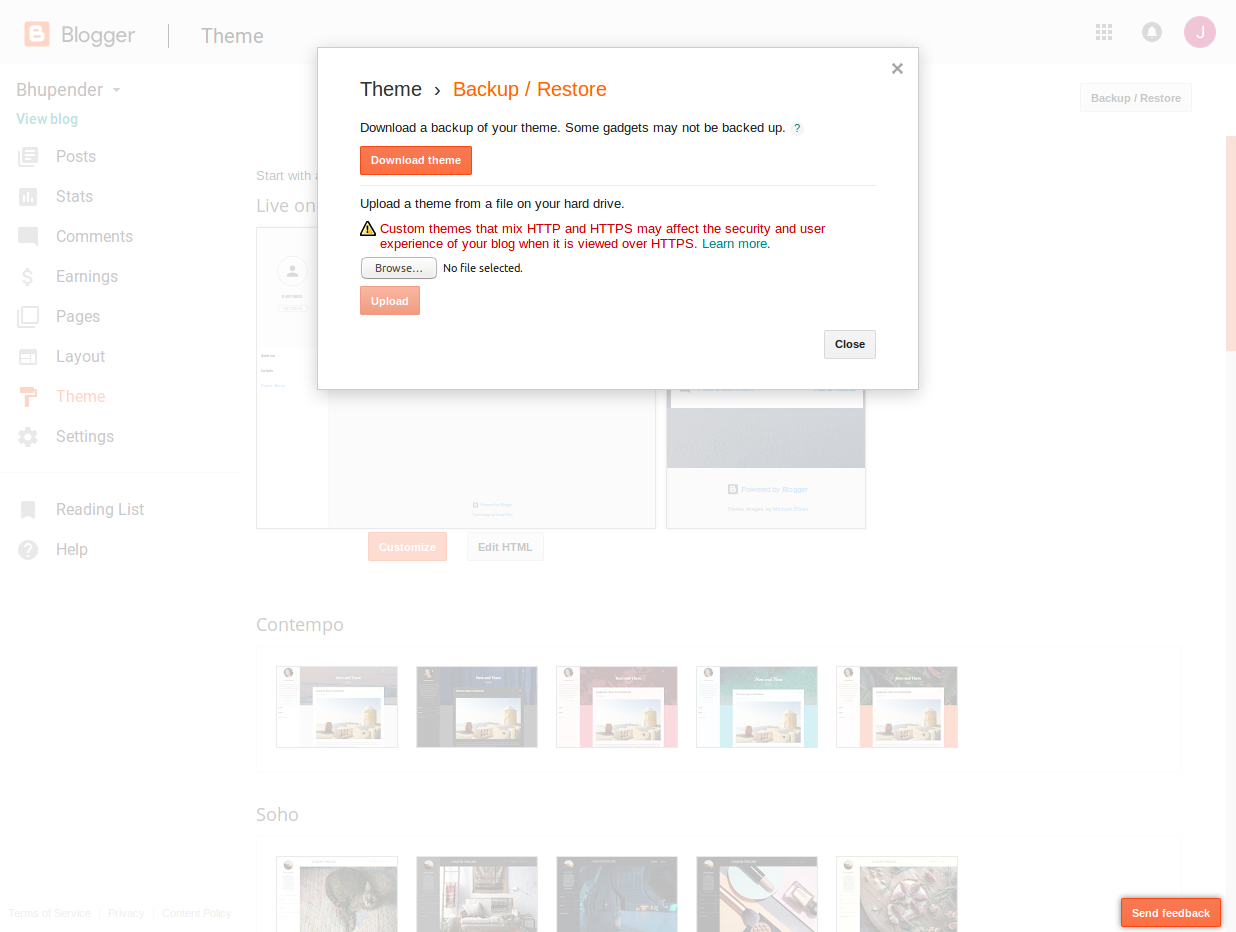 Then click on browse button given navigate to the .xml file which you had downloaded and then simply click upload. I recommend you to download your backup by clicking download button as if you had any post.
Now you had completed setting up a blogger blog.
That's All In This Tutorial 2
I hope you liked the post.
You can say few words of appreciation in the comment box below.
Also Read Cheap Web Hosting Services In India
A post written with LOVE by Bhupender Singh