My AdSense Approved For My Another Blog Hoooray…
My AdSense account for my blogger hosted site is approved and I can't tell you how hard it was to get approval, so today I will tell you my story to get my Techno Minto blog approved.
My Story Of Getting Approved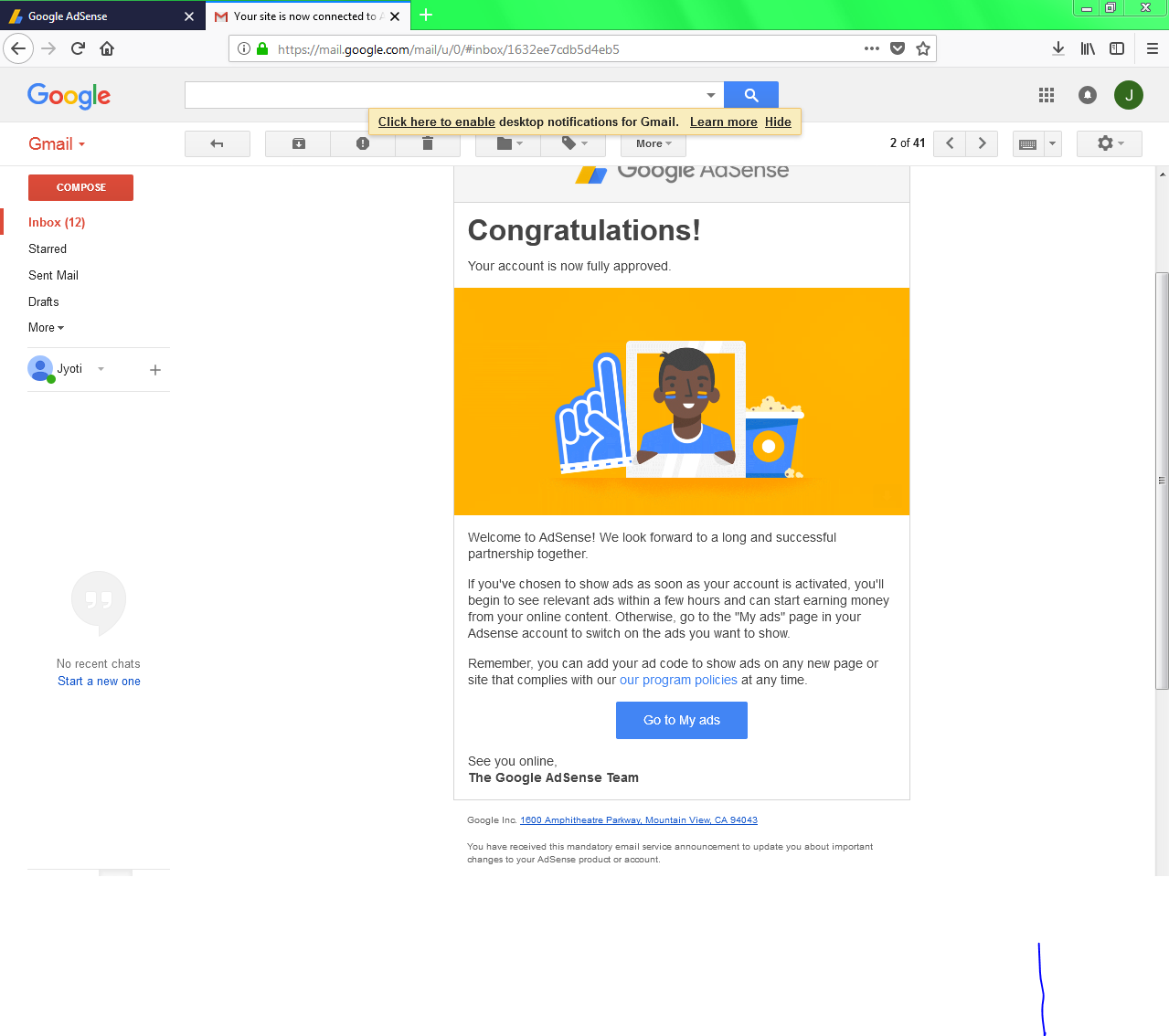 I started working on that blog from october 2017 and I was posting the posts only twice a month and till now I got 21 posts and I then applied for adsense at first apply my application was rejected saying that "Your site don't compile with our program policies.
Then when I asked someone in the forum that why I got rejected and he said " You didn't made any about us page and a privacy policy page which helps in getting approved.
Then I added those pages and re-applied and after applying I got the approval after almost 3 weeks which was a very long time.
During this time I used to go to Google Forums and ask about why my adsense application is still under review and I always get the answer it can even take 2 months.
This was my story to get approved.
I had also applied for my this site. I know it doesn't comply with adsense policies but let's check if they..
That's All
That's all in today's post meet you in my next post.
Thanks For Reading( A Post By Bhupender Singh)
Also Read 10 Must Have Android Apps