10 Must Have Android Apps In The Year 2018, so let's today talk about them. Firstly I would like to share a fact about android that android has more then 1 billion users across the world.
The number of apps in Google Play Store has grown to around 3.5 million by December 2017. There are multiple apps with the same functionalities.
So, instead of trying all of them, we have saved you some time by compiling this list of free and best Android apps. These are also some of the essential Android apps that you should have on your device in 2018.
10 Must Have Android Apps In The Year 2018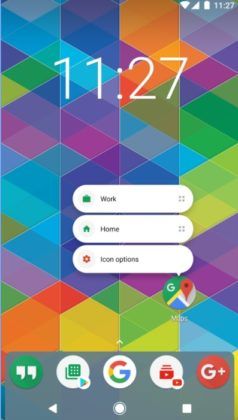 Nova Launcher is one of the best Android launchers that has been on Play Store for many years. The launcher is smooth and lightweight with tons of customizations. Numerous icon packs are available in the Play Store to change its looks.
Nova Launcher supports customization of app-drawer, has a scrollable dock, notification badges, folder and icon customization, and packs around a dozen gestures for ease of use. It is free to download, but its prime version unlocks a lot of other features including some locked gestures.
Google Assistant is an artificial personal assistant developed by Google that allows users to navigate, communicate, and get a lot of things done. You can use the Google assistant on your Android or iOS devices to trigger apps, ask any questions, play games, make plans, etc. including these 30+ Super Useful Voice Commands. It is available for all kind of Android smartphones that run Android marshmallow, Nougat, or Oreo and even on smartwatches.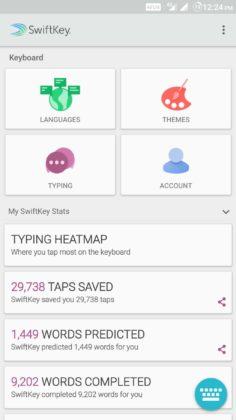 SwiftKey keyboard is trusted by over 250 million users worldwide. It uses artificial intelligence that enables it to learn and can satisfactorily predict what the user intends to type.
Swiftkey features autocorrect and gesture typing for faster input. Moreover, there is an inbuilt GIF search engine, a wide range of themes and is an excellent keyboard for bilingual folks. Swiftkey does not store information from password fields and sensitive information such as credit card numbers. Overall, Swiftkey will enhance your typing experience and is a must-have app on your Android device. We have featured it among the top Android keyboard apps.
Google Duo is one of the best video calling apps for Android with a simple interface. It's quite easy to log in and verify your number, and you can make fast video calls just like making a standard phone call. Its unique "Knock Knock" feature lets you have a live preview of the caller before you receive the call. It is available for both Android and iOS users.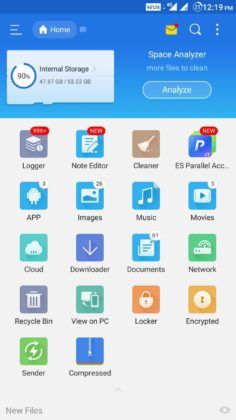 ES File Explorer is one of the popular Android file manager apps with all the necessary features. It comes with a Space Analyzer to help you free up space on your device. Sharing media with other ES File Explorer users over WiFi is easy. ES File Manager also comes with an App Manager where you can uninstall/backup apps. You can even uninstall system apps with root privileges. It's "Root Explorer" feature unlocks a lot of functionalities for rooted devices. However, the app shows a lot of intrusive ads and is aimed at power users. For users who are not rooted and do not require advanced features, our list of best Android file manager apps will surely be helpful.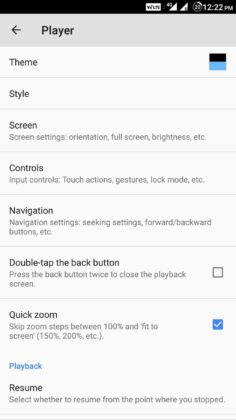 This video player for Android supports almost all the primary video and audio file formats. It packs a lot of features including editing of subtitle timeframes, fast forwarding and volume control gestures, gestures for zooming in and out of a video, on-screen kid lock and many more. MX Player is available for free with ads. Moreover, it comes with additional plugins for extra functionalities.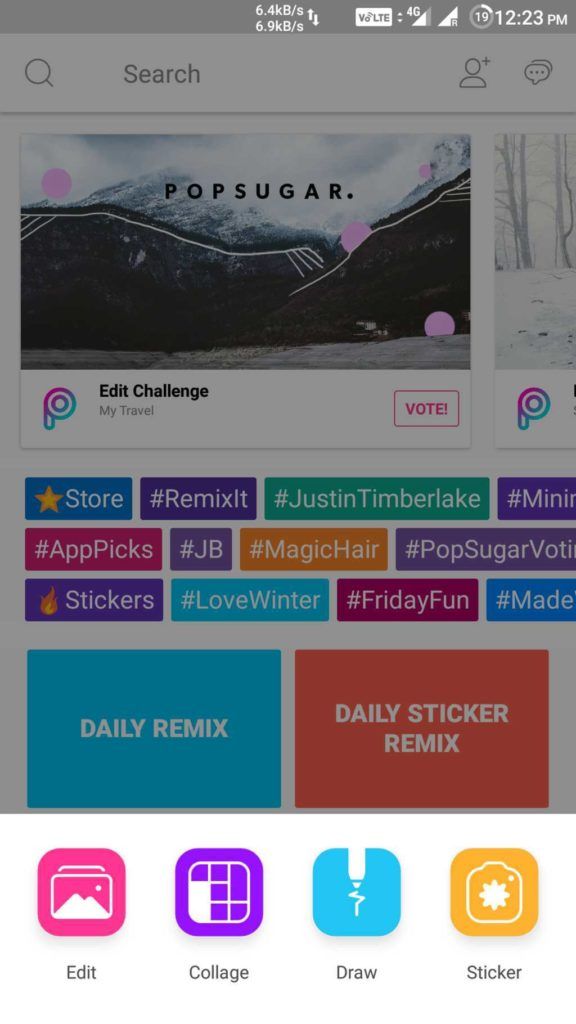 With over 100million downloads, PicsArt is one of the favorite photo editing apps for Android. You will be overwhelmed by the number of options you have for customizing your photos. It has a social network for sharing photos within the app. Its features include collage, drawing on photos, frames, stickers, free cropping, clone tool, tilt-shift, perspective changer tool and a lot more. The app is available for free with some in-app purchases and display ads.
Unified Remote is one of the go-to apps for controlling your PC from an Android device. It uses Bluetooth or Wifi to remotely control your PC and comes preloaded with support for more than 90 popular programs. It supports Windows, Linux, and Mac, and requires a server program to be installed.
Using Unified Remote, you can remotely wake up your computer from sleep using its "Wake on LAN" feature. All the necessary features like screen mirroring, keyboard and mouse, media player controls, etc. are available within this app. You can even use it to control a Raspberry Pi or Arduino Yun. Its paid versions unlock a multitude of useful features including custom remotes and functions for Android wear.
Xender is one of the essential Android apps you should have on your device. It saves you from the hassle of carrying your USB data cable around to exchange files with PC as no PC side software is required to transmit or receive files. Moreover, it is a hundred times faster than Bluetooth for transferring files between any device, thanks to it being cross-platform.
Google Drive is a massive cloud storage service that gives you free space to store and access your files in the cloud platform. You can browse through all the files and folders you saved in your Drive and share, move, download, rename or print any files from the application.
It also encompasses Google Docs, Sheets and Slides, where you can edit documents, spreadsheets, forms, presentations, etc. and save them in the Drive. Users can have access to 15 GB of free space across Google Drive, Gmail, and Google Photos. This essential Android app helps you to keep your valuable files backed up on the cloud for free.
That's All
So I end up with the list of 10 must have android apps in the year 2018 that you must have. I hope you will share this post and also follow us on social media.
A post by Bhupender Singh